Product Description
This 1" Direct Read Lead Free Brass Water meter by Neptune is the perfect meter for residential water metering applications. It's certified lead free and measures in Gallons. In addition, this meter is pit rated (can be installed in an underground pit).
MADE IN THE USA
Max Flow Rate: 50 GPM
Max Operating pressure: 150 PSI
Max Temp: 80°F
+/- 1.5% Accuracy within normal flow (95% accurate in Low Flow)
Nutating Disc
Sealed Register with Magnetic Drive
Low Flow Indicator
Approved for Horizontal or Vertical Flow Positions
Almost identical specifications and a possible replacement for Hersey 452 Series 1" water meter
Coupling's INCLUDED
Direct Read Meter Only. Other Neptune meters available. Call for details


Download Datasheet for Details and Specifications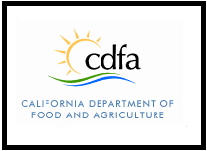 Download California Certificate of Approval
Specificationss
Meter Type:
Positive Displacement
Connection Type:
NPT Threaded
Installation Orientation:
Horizontal or Vertical
Body Material:
Brass
Lead Free Status:
Certified Lead Free (CA Certificate of Approval)
Sizes Offered:
3/4", 1"
Typical Shipping Time:
Usually 1-3 Days
Accuracy:
+/- 1.5%
Temperature Range:
Up to 120 Degrees F (Direct Read Only)
Max Pressure:
150 PSI
Functions:
Totalizer Only
Product Reviews
You May Also Like...