Product Description
This system offers a solution for single commercial properties whose owners/managers need to submeter their tenant's water usage. The system consists of the following:
Gateway
Pulse meters
Transceivers
Each meter has a pulse output wire connected to a battery operated transceiver. The transceiver sends a wireless signal to the Gateway (needs outlet for power). The Gateway can report 1-24 times per day (this is programmable. The more it reports, the faster your transmitter batteries will deplete) and it provides the information via cloud storage which can be accessed with a username and password on PC, iPhone App, or Android App.
The system utilizes a customer provided WiFi or Ethernet connection to the Gateway, and is meant for indoor applications and currently does not charge any monthly fees.
The above product quotes with ¾" polymer, cold water next century meters. Hot water meters, lead free brass, and gas and electric meters are available as well. Call for customized quote. In addition, purchasing this online limits the number of meters to 100. Larger quantities are available for this system (it's been tested up to 10,000 meters), call for customized quote.
Multiple properties can be listed under the same account, but would need separate equipment packages.
If WiFi or Ethernet connection can't be supplied, there is a cellular option (US locations only) that incurs a $30/month charge paid annually on the calendar year (will be pro-rated if service begins mid-year).
View a Demo Portal Dashboard
Considering a system and would like to see a Sandbox portal that will show you the system capabilities? CLICK HERE.
Demo Portal Login

User Name:
dschrute@nextcenturymeters.com
Password:
demopass
Feel free to explore, you can't mess anything up and there are multiple sample properties to view.
EXISTING CUSTOMER LOGIN TO YOUR PORTAL CLICK HERE (you will need your login and password. If you don't have one, contact us at 855.871.6091 or inquiry@flows.com)
General Specifications:
902-928 MHz band (unlicensed)
Bi-directional communication (immediate verification during set up)
Automatic in-field updating
Mobile App
No Special Software Necessary on Individual Computers
Storage lasts 6 months
Add Users with Various Authority (ie: admin, billing mgr, technicians, etc)
Customizable Reporting Wizard
Alert System with Email or Text notification (choose which users receive alerts)
Gateway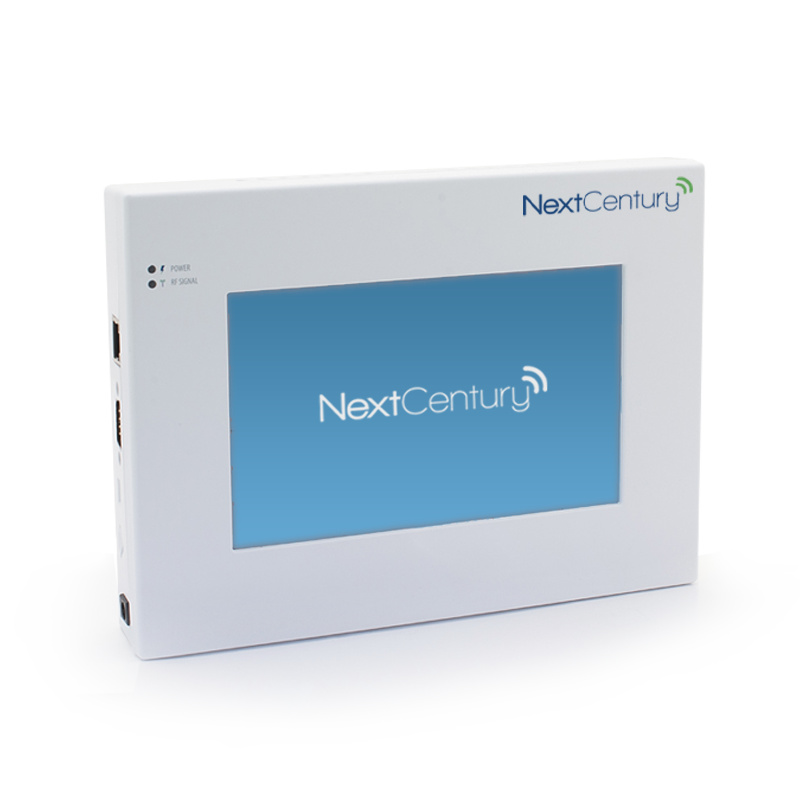 Ethernet, WiFi, Cellular and Inovonics Compatible (no static IP address required)
Compatible with all pulse output type meters (water, gas, electric)
LED Light Indicators
Multiple Alerts

o Low Battery
o Tamper Detection
o Leak Detection
o Freeze Detection
NEW! Customizable Alerts for High Consumption and Low Consumption
Self-Healing Technologies – Power Reset
Dimensions: 8.8" X 6.5" X 1.5"
Temperature Range: -20F to 140F
Indoor Applications Only (or outdoor enclosure)
3 Year Warranty
120/240 VAC Wall Transformer included
Mobile App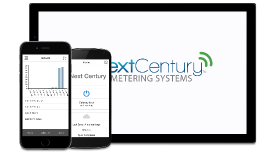 Android and iPhone Accessible
Password Protected
See All Property Information

o Network Status
o Equipment Information
o Alerts
o Equipment Location (GPS pins)
Transceivers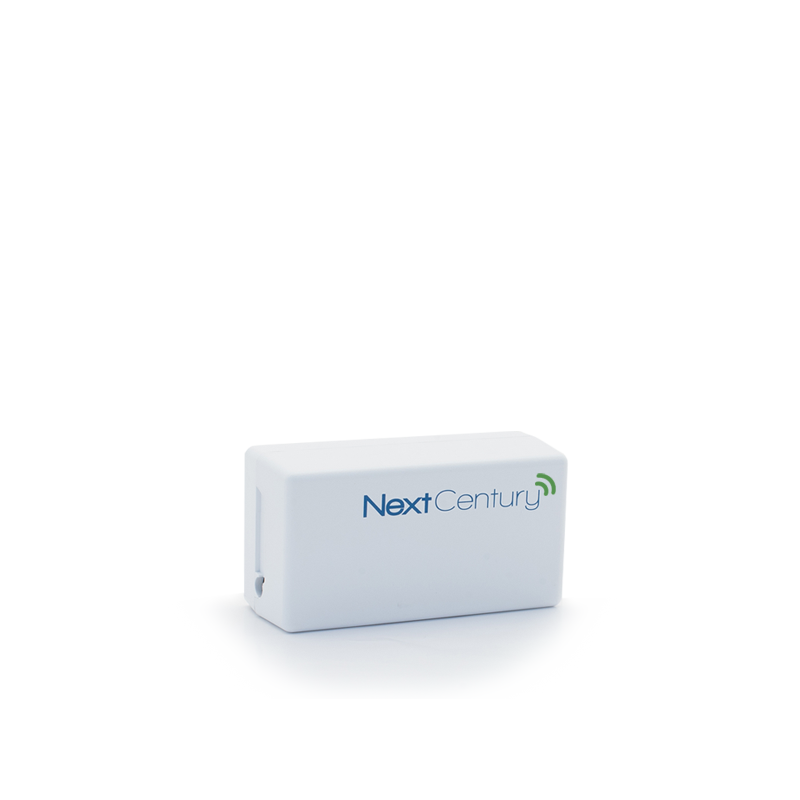 Mounts directly on each meter
Temperature Range: -4F-140F
Indoor installation only
Default Check In Rate is 6 hours (adjustable from 1 time/hour up to 1 time/day)
3 year Warranty
Replaceable CR18505
NEW NCTR4 transceiver is nearly 3 times as powerful!
NEW Works with encoded water meters!
Repeaters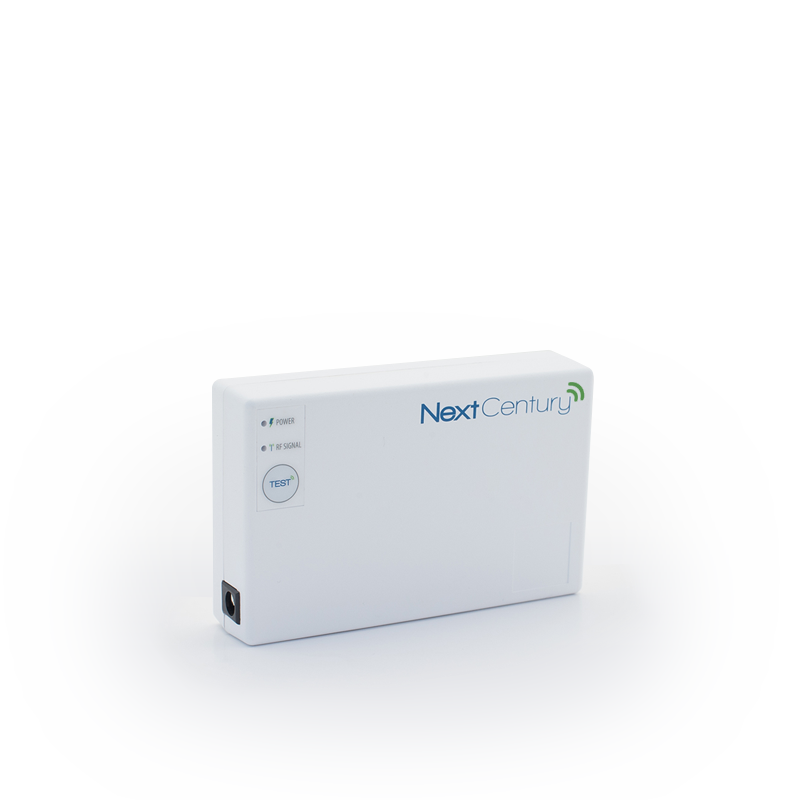 May be needed and are not included in pricing.
Typically not needed if 10 or fewer meters that are near the Gateway. Call to discuss your application and to have your property evaluated for Repeater needs.
Improves signal strength
110V/220 VAC Powered
Water Meter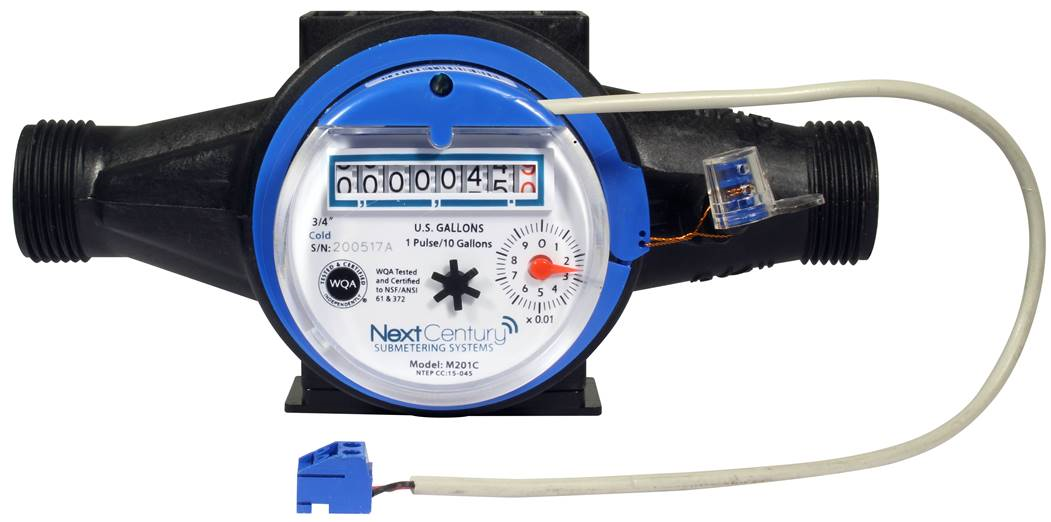 ¾" Connection and Includes Couplings
Vertical or Horizontal Installation
Includes Pulse Output Wire
NSF/ANSI Std 61/372 certified
NTEP Certified
Sealed Register for Tamper Resistance
Polymer Meter Body
Massachusetts Accepted Plumbing Products Listed
New York Certificate of Approval
California Approved meters available (call for custom quote)

Download Datasheet for Details & Specifications

NY Certificate of Approval

Next Century Cold Water Meter Datasheet
Specificationss
Method of Data Transmission:
Ethernet (cellular, WiFi and Inovonics available)
Product Videos
Product Reviews
You May Also Like...