Product Description
This 5/8" X 3/4" Direct Read Lead Free Brass Water meter by Neptune is the perfect meter for residential water metering applications. It's certified lead free and can be ordered to measure in Gallons or Cubic Feet. In addition, this meter is pit rated (can be installed in an underground pit). Couplings are included with this meter. This is a direct read meter only. No remote reading capabilities available with this model.
MADE IN THE USA
Max Flow Rate: 3/4" - 20 GPM 1"- 50GPM
Max Operating pressure: 150 PSI
Max Temp: 120°F (Direct Read Only)
+/- 1.5% Accuracy within normal flow (95% accurate in Low Flow)
Nutating Disc
Sealed Register with Magnetic Drive
Low Flow Indicator
Approved for Horizontal or Vertical Flow Positions
No straight pipe runs needed before or after the meter
Couplings INCLUDED
Direct Read Meter Only. No remote reading available with this model.

Other Neptune meters available. Call for details



Download Datasheet for Details and Specifications
Download Installation Manual
SEE PRODUCT VIDEO TAB TO SEE HOW TO ROTATE THE REGISTER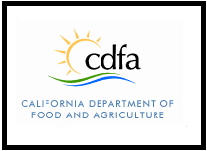 Download California Certificate of Approval
Specifications
Installation Orientation:
Horizontal or Vertical
Lead Free Status:
Certified Lead Free (CA Certificate of Approval)
Sizes Offered:
3/4"
Typical Shipping Time:
Usually 1-3 Days
Measurement Units:
Gallons or Cubic Feet
Accuracy:
+/- 1.5%
Temperature Range:
Up to 80 Degrees F
Max Pressure:
150 PSI
Product Reviews
Neptune T-10 3/4" potable water meter

Replacement for an existing Neptune between my well and my storage tank. Critical data. Perfect fit. Easy swap. Humming along now. Great product.

fast quick in mail works good no problems good price

Needed a meter to offset what I put in my yard as sewer is calculated off water use. This allows me to tell the township how much didn't put down the drain and reduces the bill (summer watering $500 last quarter). So it pays for itself in short order. A backflow preventer and a bunch of sharkbite fittings and I am good. Inspection passed by the township.

meet my need with reasonal price.

Very durable feel.

Needed a good quality water meter and the Neptune T-10 fits the bill, affordable, versatile and well made, thanks.

this meter is all and more that I expected from it.

I purchased three of these water meters for a three unit apartment building. The meters have only been installed for two weeks, but they are operating perfectly. Since installing these meters the residence have been conserving their water usage consi

The two weeks that the meters have been installed, they seem to be working perfectly.

Fast shipper.
Excellent meter.
Good pricing.