Product Description
This 5/8" X 3/4" Direct Read Lead Free Brass Water meter by Neptune is the perfect meter for residential water metering applications. It's certified lead free and can be ordered to measure in Gallons or Cubic Feet. In addition, this meter is pit rated (can be installed in an underground pit). Couplings are included with this meter. This is a direct read meter only. No remote reading capabilities available with this model.
MADE IN THE USA
Max Flow Rate: 3/4" - 20 GPM 1"- 50GPM
Max Operating pressure: 150 PSI
Max Temp: 120°F (Direct Read Only)
+/- 1.5% Accuracy within normal flow (95% accurate in Low Flow)
Nutating Disc
Sealed Register with Magnetic Drive
Low Flow Indicator
Approved for Horizontal or Vertical Flow Positions
No straight pipe runs needed before or after the meter
Couplings INCLUDED
Direct Read Meter Only. No remote reading available with this model.

Calibration certificate label attached to neck of meter

Other Neptune meters available. Call for details



Download Datasheet for Details and Specifications
Download Installation Manual
SEE PRODUCT VIDEO TAB TO SEE HOW TO ROTATE THE REGISTER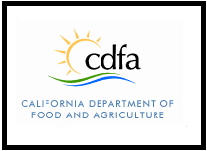 Download California Certificate of Approval
Specifications
Installation Orientation:
Horizontal or Vertical
Lead Free Status:
Certified Lead Free (CA Certificate of Approval)
Sizes Offered:
3/4"
Typical Shipping Time:
Usually 1-3 Days
Measurement Units:
Gallons or Cubic Feet
Accuracy:
+/- 1.5%
Temperature Range:
Up to 80 Degrees F
Max Pressure:
150 PSI
Product Reviews
Service and product quality

Flows.com has been super helpful and the product quality is always great …

Neptune T-10s have been our standard for quite some time. Flows.com has them at a decent price with no supply chain issues.

Exactly as stated. Perfect secondary meter.

Arrived quickly and works very well. The only question i have is the spec sheet indicates that the meter reads to 8 digits but there is only 7. Cannot see this being a problem but just wanted to mention.

No instruction on properly read the meter

instruction on reading the meter should be included

Response from Flows.Com: Thank you for your feedback. Instructions should have been in the packaging. I've emailed you a copy and most installation documents are provided on each product page for your convenience (usually at the bottom as a link).

I have not installed the meters yet. They seem awesome The brass couplers are very difficult to get a grip on They need some kind of ridge or flat surface for the wrench to grab.

Flows.com is a great company to do business with. Easy process. Fast shipping. I will be back for more

Neptune T-10 3/4 Potable water meter

Arrived well packaged. Installs very easily. Works as advertised.

Great Water Meter, poor material it's made out of

I love the simplicity of this meter but with it was made without any lead. Sadly lead free only means it has less that 8% lead by weight. Not Acceptable! Response from Flows.Com:
Up until Jan 4, 2014 it was 8%,. Since then federal regulations require that it meet a weighted average lead content of no more than 0.25%. All meters that we sell that have the NSF stamp have been tested to meet this new standard (many others meet it but aren't certified and some meters, like irrigation meters, meet older standards).